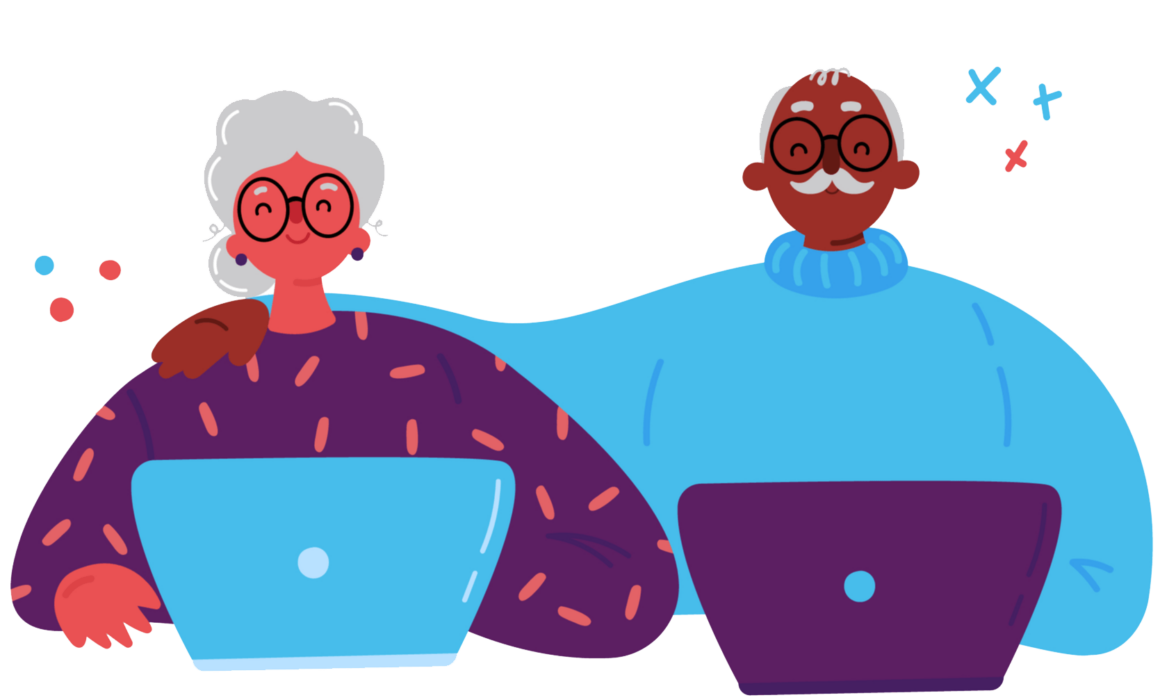 Returning to School at Age 40, 50, and Beyond

The number of adult undergraduates (over 25) is projected to grow 21 percent by 2022.[1] Adults going back to college for a master's degree or to finish degree a bachelor's degree is becoming increasingly common. With flexible options, including online education and accelerated learning, the opportunities are endless.
There are many reasons adults return to school. You may be planning a career change or need new skills or credentials to move up in their career. Maybe, you are enrolling for personal development or after there has been a change in your life situation. [2]
Are you ready to begin or go back to school? Going to college is a big decision. No matter what your age, you must be in the right frame of mind to succeed at getting or finishing your degree.
Why Not Give It a Go?
None of us are the same people we were at 22. All of those life experiences change us, and sometimes cause us to rethink our decisions. If you find yourself wishing you'd gone to college, here are some things to consider.
Identify what your reasons are for going to school.
Consider the pros and cons.
Be realistic about the time commitment and energy involved in taking classes.
Figure out how you will pay for tuition, books, and other expenses.
Do your homework about programs and schools to find the right fit.
Decide whether you want to go part time, full time, or take online classes.
Some Guidance Before You Begin
You may feel like you are in unknown territory and need some extra guidance. There are many steps you need to take before you begin your first class.
Investigate colleges that cater to non-traditional or adult students [3]
Make an appointment with someone in student services or admissions that supports adult learners. They can help you navigate through the admissions process.
Order your transcripts from any previous colleges you attended or your high school.
Complete any required admissions tests or placement evaluations and assessments. Better yet, look for colleges that have waived these archaic measures of aptitude or knowledge.
Fill out the admissions application. This can often be done online. Some admission requirements for may not apply to older students.
Apply for financial aid using the Free Application for Federal Student Aid (FAFSA). Students loans are available at any age!
Make an advising or counseling appointment to help chose your class schedule and make a graduation plan.
Sign up for classes.
If You are Returning as a Veteran
The U.S. Department of Defense estimates about 1.3 million men and women were enlisted in the military in 2016. The U.S. Census Bureau has also estimated about 21.8 million veterans are living in the United States.
Check Top Military-Friendly Colleges and Universities. Some college and universities are more military-friendly than others.
Seek out a veterans counselor on campus. There are many benefits for veterans in higher education.
VA and tuition assistance benefits often cover the full cost of attending.
Start the military financial aid process early.
Remember that your military transcript may be worth college credit.
---
Sources
[1] https://eab.com/insights/daily-briefing/adult-learner/adult-learners-who-they-are-what-they-want-from-college/
[2] https://eab.com/insights/blogs/adult-learner/3-insights-for-program-growth-from-our-2019-adult-learner-survey/
[3] https://www.collegefactual.com/rankings/non-traditional/