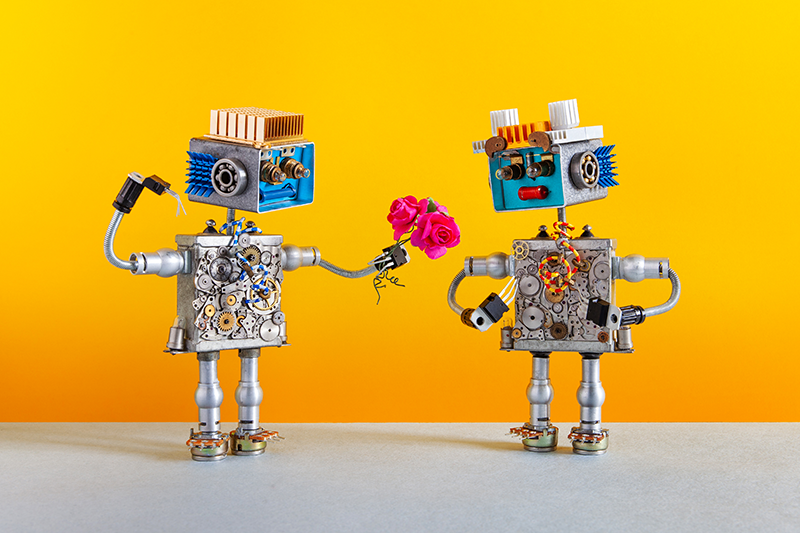 Behind the White House Visit – Superintendents Summit
Behind the White House Visit
Learn about the CPS Technology Behind the Superintendents Summit
ConnectEd Questions and Technology and Information Services Answers
How Does Your District Implement Digital Learning? What are some of your most promising practices and what could other districts learn from you?
Led by Superintendent Dr. Frank Tiano, the Chelmsford Public Schools provides a full range of technology instruction from preschool through grade twelve fostering a culture of collaboration and digital citizenship. According to Executive Director of Technology and Information; "technology supports our mission to cultivate inspired, creative, and well-rounded lifelong learners who possess the integrity and self-direction necessary to be contributing community members".

Preschool Technology – In the preschool program, Marie Tada, Technology Integration Specialist teaches classes of three and four year olds, providing students with technology instruction on state-of-the-art iPads with a selection of age-appropriate apps. Children in the preschool program enjoy a 30 minutes class each week in Technology.
Computer Programming is an important component from elementary through high school.  Instruction in the Logo computer programming language starts in elementary school. The four elementary computer teachers (Ms. Dillman, Ms. Buckley, Ms. Warren and Ms. Lamson) enhance computer programming with Bee Bots and Pro Bots are used in grades 3 and 4 for 3D hands-on programming and robotics opportunities. Scratch, an object-oriented program starts in elementary and continues in a more advanced use in the middle schools. Devi Venugopal and Marie Tada, McCarthy and Parker Technology Integration Specialists (respectively) continue instruction with Lego Mindstorms in the Middle Schools.

Chelmsford has registered to be a
Code.org
school system for the 15-16 school year, and will participate in online programming activities throughout the 14-15 school year. Technology Integration Specialist, Eileen Young and Dr. Marilyn Sweeney, Department Coordinator for Technology, Technology Engineering and Business attended professional development for
Code.org
in the fall of 2014.
Students also receive continual instruction in Internet safety and cyber bullying prevention, in grades K-6. We use the NetSmartz curriculum, as well as resources from NetSafe Kids.
Keyboarding has taken a front seat in the last two years due to the need for students to take a variety of online assessments.  Assuring our students have mastery of the keyboard allows them to concentrate on the assessment content, and not the input process.
Students at all levels receive instruction in Word, PowerPoint, Excel, and email and instruction is embedded in lessons using the classroom curriculum.  Students learn to create and integrate charts, graphs, and images in reports and presentations.
Students in all levels learn effective Internet search practices for accessing information needed in their classroom projects along with ethical use of materials found on the Internet. Technology classes positively impact student achievement and are major contributors to student learning by encouraging inquiry-based learning and promoting the acquisition of information literacy skills.


In middle school, students to explore and learn that there is more than one way to reach a solution.  Project Lead the Way (PLTW) provides engineering design curriculum for middle school students that challenges, inspires, and offers schools variety and flexibility.  Students get rigorous and relevant experiences through activity-, project-, and problem-based learning. Technology Engineering teachers Mr. Kevin McFarland and Mr. Arthur Tunnessen provide students with industry-leading technology to solve problems while gaining skills in communication, collaboration, critical-thinking, and creativity.We offer two foundation courses in PLTW:
PLTW – Design & Modeling in Grade 7
Students apply the design process to solve problems and understand the influence of creativity and innovation in their lives. They work in teams to design a playground and furniture, capturing research and ideas in their engineering notebooks. Using Autodesk design software, students create a virtual image of their designs and produce a portfolio to showcase their innovative solutions.
PLTW – Automation & Robotics in Grade 8
Students trace the history, development, and influence of automation and robotics as they learn about mechanical systems, energy transfer, machine automation, and computer control systems. Students use the VEX Robotics platform to design, build, and program real-world objects such as traffic lights, toll booths, and robotic arms.
Mult
imedia in Middle School and High School
Additionally, middle school students make multimedia presentations in Prezi and Voice Thread.  Middle school students learn the basics of image creation and manipulation with Adobe Photoshop and Flash.
Multimedia continues in the Chelmsford High School Television Studio with two courses Media Internship and Communication Media taught by Mr. Tom Peterson of Chelmsford TeleMedia.
High School programming continues with classes in "C" and Java programming taught by Betsy Nahas and Nancy Kiernan-Bell. Students have the opportunity to program our humanoid NAO robot, Leo.

Architecture and engineering courses, use of Texas Instruments calculators in math and science, and robotics afford opportunities for high school students to continue developing their technology skills, which are in high demand in the workplace.  Positions for computer programmers and engineers outstrip current supply of highly skilled professionals.  In Chelmsford, we are actively addressing this critical national need. At the core of all instruction is our ability to provide access to quality digital content for all staff and students.
Assistive Technology
We are fortunate to have John O'Sullivan, an assistive technology specialist to conduct technology evaluations as requested by the special education department. The assistive technology specialist meets with the special education liaisons, observes students in class, meets with the classroom teachers, and uses information available about a student's needs to write a technology evaluation which he presents to the team in IEP meetings. Because he is "in house", he follows up with technology training for the teachers, and is involved in the procurement and implementation of these technologies. Teachers receive ongoing support as they utilize these specialized technologies which enable Chelmsford students to succeed in their communication and academics.
College Readiness
We offer digital tools to students and families to help them prepare for success in college by providing Naviance to all Chelmsford High School families. The Naviance software package is a one stop solution for students and families to identify student strengths and align interests to long-term college and career goals, plus all the tools school and district administrators need to monitor progress and track student outcomes.
Community Outreach and Television

One of the ways we get the "word out" to the community about the good works in the school department is by the use of cable access television station, Chelmsford Telemedia. As a member of the Chelmsford TeleMedia Board of Directors, Anne-Marie Fiore has created a close working relationship with CTM. In the 2013-2014 school year, Dr. Matthew Beyranevand, Dr. Linda Hirsch, and Anne-Marie Fiore produced a television show called Eye On PARCC. The purpose of the show was to prepare for the community for the upcoming PARCC testing. Eye on PARCC aired on other cable stations including the Allegheny County Schools in Maryland. In addition, we currently produce 7 shows including; Inside CPS, Math with Matthew, Spotlight on Fine Arts, Lions Pride, Walking thru Wellness, Strictly Business and The Wright Stuff. For more information on the use of television at CPS, please visit http://www.chelmsford.k12.ma.us/tv
Where on the web can we learn more about your district's digital transition?
http://www.chelmsford.k12.ma.us/chelmstech
Have you found social media helpful in your transition to digital learning? Where can we follow your efforts? Twitter, Facebook, YouTube, Vimeo, Others
http://www.twitter.com/chelmstech
http://www.facebook.com/chelmsfordpublicschools/
http:/www.youtube.com/chelmstech/
How do you deploy digital devices in your district? Some districts provide 1:1 devices for all students, while others are BYOD. This can include smart phones, tablets, laptops, and desktops.
The Chelmsford Public Schools has a "hybrid environment" one in which teachers can participate in the one-to-one program (the technology department has distributed 900 iPads district wide) or allow students to bring their own devices (BYOD) to school.  The technology department staff supports the district's 5,200 students and 850 staff across eight schools with wired and wireless access.  The mixed environment is successful for Chelmsford to deliver on its core mission of cultivating inspired, creative, and well-rounded learners.  For example, at the high school, iPads are used widely in the mathematics department, while the business department uses student-owned devices so students can check Bloomberg reports and stock information.
Please describe the challenges and successes your district has faced in increasing Internet speed. Some schools test their average district download/upload speed at visit www.SchoolSpeedTest.org
Five years ago, the Chelmsford Public School was ready to step up to a 21st Century learning environment but its network was stuck in a previous era.  Between 2010 and 2013, however, the district technology team replaced the slow, aging network with a new Extreme Networks wired and wireless infrastructure that now supports a BYOD program along with cloud, virtualization, and digital curriculum initiatives.  The Chelmsford Public Schools upgraded from business-class modems in every school to district-wide Comcast Metro Ethernet Service with 550 MBPS dedicated synchronous service to deliver the bandwidth needed for providing student and teacher access to robust digital learning environments.
Below is the results of the Technology Readiness Tool from the Department of Elementary and Secondary Education.  These results illustrate the benchmark indicators that the DESE in requiring from school districts for "providing student and teacher access to robust digital learning environments". These results are from June 2014. Members of the technical staff, led by Executive Director of Technology and Information Anne-Marie Fiore and the technician staff of Steven Normandin, Jeff Argenziano, Cynthia DuCharme, Lead Technician, Susan Watson and Network Manager, Mat Hall submitted specifications electronically for every computer and computing device in the district. Our results are outstanding.

Please describe the challenges and successes your district has faced in wiring all schools with fiber and providing wireless access. Some schools test their fiber access at www.fcc.gov/maps/E-rate-fiber-map
The Town of Chelmsford and the Chelmsford Public Schools worked together to provide fiber between all of the government buildings and schools. This allows for fast Internet speed between all town and school locations. The Chelmsford Public Schools started a wireless initiative in 2011 to provide wireless access in all buildings. The completion of this project (all schools being wireless) will occur in the summer of 2015.
Please describe the challenges and successes your district has faced in developing teachers to implement digital learning.
We empower educators with professional learning opportunities, and the Chelmsford Public Schools is fortunate enough to have four technology integration specialists (Eileen Young, John O'Sullivan, Marie Tada and Devi Venugopal, led by Dr. Marilyn Sweeney) that deliver professional development to staff during, before, and after the school day.  We estimate that technology integration specialists deliver 450 hours of professional development to staff on a variety of topics from our student information system, technology integration, to training on hardware and software in a given school year.
The Technology Staff Development Lab (TSDL) manned by Dr. Marilyn Sweeney and John O'Sullivan, at Chelmsford High School provides faculty with a one-stop-shop for training related to technology, and teaching and learning; collaborative opportunities to discuss current technology research and theory; innovative and practical teaching strategies; and knowledge of resources to support technology-enhanced/driven course development.
The Technology Integration Specialists routinely share best practices at local conferences such as the Christa McAuliffe Technology Conference in Nashua, New Hampshire and the Tech and Learning Conference in Burlington, Massachusetts. In addition, Dr. Sweeney hosted the Wakefield Public Schools and the White Mountains Regional School District (NH) in reviewing our implementation of Project Lead the Way.  Anne-Marie Fiore provides advice on best practice for school website design, budget creation, and other initiatives. Anne-Marie was recently featured in EdTech Magazine in an article called How to Find Success By Networking with 21st-Century Learning – Learn why Chelmsford Public Schools in Massachusetts opted for Extreme Networks hardware.
Please describe the extent to which any data demonstrate your district's academic growth as a result of technology.
The Chelmsford Public Schools is committed to the use of data to inform all instructional practices.  The capabilities of technology have caught up with demands of data analysis.  In addition, Chelmsford Public Schools connects all curricula to standards that can be analyzed using technology.  Ways in which we use technology to analyze data include the use of shared drives to store and capture data, the use of visual spreadsheets that provide charts, graphs and diagrams to understand where children have been and where they need to go.  Joanne Salomaa, educational data coordinatorcustomizes data reported for each subject and grade. For examples, please go to http://www.chelmsford.k12.ma.us/edudata
Another way Chelmsford Public Schools uses technology to help student succeed and grow academically is through concepts of Universal Design for Learning (UDL).  UDL is a framework that provides educators with a structure to develop their instruction to meet the wide range of diversity among all learners. UDL is a research-based framework that suggests that a one-size-fits-all approach to curricula is not effective. Many of the concepts of UDL are delivered through technology whether it is through the use of SMART boards, iPads and apps, Nspire Calculators, and Light Scribe Pens. Universal Design for Learning is assisting CPS in accelerating progress toward universal access to quality devices for all students. In addition, Chelmsford has invested into providing online practice and testing with programs such as: Study Island and IXL for English, math and science. Students are benchmarked using district assessments to monitor student growth.  Chelmsford's commitment to providing a 21st century learning environment to support student growth shows in both our internal benchmarking and state testing.
How would you describe the student population, community diversity, and physical setting of your district?
Located in Chelmsford Massachusetts, the Chelmsford Public School serves 6,100 students and staff at one pre-school, four elementary schools, two middle schools, and one high school. A Title 1 district, the Chelmsford Public Schools spent $11751 per pupil as of 2012, which was lower than the state average of $13,636. Chelmsford is located 24 miles northwest of Boston.
Please describe the extent to which any local media has reported on your district's technology efforts. Provide Links:
Recognizing Leadership School Districts
An important goal of ours is to drive innovation and encourage continuous quality improvement in our schools. For this reason, we instituted the Extreme Exemplary School Award program to recognize and honor visionary K-12 school districts.
http://blogs.enterasys.com/recognizing-leadership-school-districts/
Anne Marie Fiore, Executive Director of Technology and Information has been honored with the award of the Extreme Exemplary School Award. School districts honored with the Exemplary School Award are chosen based on its educational commitment to implementing a personalized 21st century learning environment and embody the best in American education. Through the technology work and infrastructure created by Miss Fiore, Chelmsford Public Schools was one of four districts in North America to receive this award.
Extreme Networks Inc selected the winners based on how well they instituted a one-on-one or mobile learning environment, facilitated individual instruction, and encouraged curricular growth.
---
Ed Tech Magazine Feature Article – How to Find Success By Networking with 21st-Century Learning – Learn why Chelmsford Public Schools in Massachusetts opted for Extreme Networks hardware.
http://www.edtechmagazine.com/k12/article/2014/10/how-find-success-networking-21st-century-learning
---
The 3M Foundation awarded a grant totaling $5,000 to the Chelmsford Public Schools.
Chelmsford, Massachusetts — The 3M Foundation awarded a grant totaling $5,000 to the Chelmsford Public Schools. The grant, which is offered to public schools provides funds to purchase materials to bring classroom projects to life.
During a visit on November 10, Kim K. Clark-Ferris a representative from the 3M Foundation visited the McCarthy Middle School to present them with a check for a grant in the amount of $5,000. The grant was awarded to the Chelmsford Public Schools based on an application requesting funding assistance to purchase a new 3D printer. The grant application was spearheaded by Technology and Information Services with the support and guidance of Dr. Marilyn Sweeney and Anne-Marie Fiore. The technology-engineering department includes Mr. Arthur Tunnessen (McCarthy) and Mr. Kevin McFarland (Parker).
Grant recipients were selected based on an application process that asked teachers to address how Project Lead the Ways sparks student interest and drive achievement by building connections to the world beyond the classroom. The grant program is just one component of 3M's charitable giving to educational causes. As a company built on a culture of innovation, 3M has a keen awareness of the importance of fostering the next generation of innovators, and works to help create future scientists by supporting students and educators in STEM fields.
---
White Mountains Regional School District Visits the Parker Middle School
Superintendent Dr. Harry Fensom and teachers from the White Mountains Regional School District in Whitefield, New Hampshire visited the Parker Middle School on Thursday, November 13 to observe the Project Lead the Way (PLTW) Program.
"We are happy to have visitors to see how well the program is going." said Dr. Jeff Parks, Principal of the Parker Middle School. "We're very proud that our students are learning engineering, robotics, and computer modeling".
The purpose of the White Mountain's visit was to observe a Project Lead The Way program in action. White Mountains Regional is exploring the offering a Project Lead the Way Middle School Program. The Parker and the McCarthy Middle Schools are offering PLTW's Gateway To Technology program which engages the natural curiosity and imagination of middle school students, while introducing them to engineering, robotics and computer modeling. The Design and Modeling course is offered to all 7th grades, while 8th graders take Robotics and Automation.  Project Lead The Way (PLTW) is the leading provider of rigorous and innovative STEM (science, technology, engineering and math) education curricular programs used in schools. PLTW exists to prepare students for the global economy through its world-class curriculum and an engaged network of educators, students. The hands-on, project-based program engages students on multiple levels, exposes them to areas of study that they typically do not pursue, and provides them with a foundation and proven path to college and career success. More than 4,700 schools in all 50 states and the District of Columbia are currently offering PLTW courses to their students.
According to Dr. Marilyn Sweeney, the department coordinator of Technology Business and Technology Engineering, "Often, we have visitors to the PLTW program. Last school year, the Wakefield Public Schools visited us. We are proud to show off the hard work and commitment for technology engineering here in Chelmsford."
---
Department heads delivered the district's annual technology update to the School Committee Tuesday night.
---
Students were able to learn about authors by visiting author websites on all the iPads. Some of the authors studied in grades 2-4 included: Kevin Henkes, Bill Peet, Dr. Seuss, Patricia Polacco, and Chris Van Allsburg.
---
The Chelmsford Arts and Technology Fund (ATEF) recently awarded six grants for schools totaling $3,910.
---
Jobs in science, technology, engineering and math (STEM) are estimated to increase 17 percent by 2018- close to double the growth of non-STEM fields, according to the U.S. Department of Commerce.
---
Katherine Doulamis and her high school robotics team will be visiting the fourth graders with Leo the Robot to discuss programming and robotics.
---
With the onset of mobile, cloud and virtualization in classroom learning environments, it's critical for school districts to keep up with the ever-changing technology landscape.
---
To aid in the their mission of cultivating inspired, creative and well-rounded lifelong learners, Chelmsford Public Schools upgraded their network to provide a 21st century learning environment with BYOD, cloud and virtualization initiatives.
---
Normandin overcame cerebral palsy to graduate college and excel as a computer specialist and web developer.
---
Chelmsford, Massachusetts – The Parker and McCarthy Middle Schools announced today that they have adopted Project Lead The Way (PLTW) and will begin the program for the 2013-14 school year. PLTW is the nation's leading provider of STEM curricula to middle and high schools with more than 5,200 programs in over 4,700 schools in all 50 states and the District of Columbia.
---
Father, husband and entrepreneur, John O'Sullivan, creates an interactive educational product which is changing how students learn in the classroom at Chelmsford High School.
---
The Chelmsford Public Schools is proud to be an ENERGY STAR Low Carbon IT Campaign Participant, part of EPA's ongoing efforts to help save energy and money. The ENERGY STAR Low Carbon IT Campaign is a nationwide effort to assist and recognize organizations for reducing the energy consumed by computers.
---
PARCC and Smarter Balanced Common Core Testing: Practical IT Infrastructure Tips and Hint
How We Survived The Online Assessment Field Test
The Common Core State Standards continue to shake up education in America, having sparked debate among educators, politicians, and parents. A significant aspect of the new educational standards is student assessment and online testing. This spring, close to one million students and their teachers are participating in a field test of the online assessments. The testing started early this month and is expected to end in June. Testing of this magnitude is unprecedented in the history of education, yet will be dwarfed when full-scale testing takes place next year. The goal of this year's field test is to get all the bugs out to be ready for the full implementation next year.
The Chelmsford Public School District, with 5,200 students at eight schools, got a good jump preparing for Common Core when they upgraded their network infrastructure to insure they would have the capacity and coverage for all district, faculty, and student devices, including those to be used for testing. The district also instituted the Eye on PARCC program to prepare the community at large. As a result of their preparedness, their PARCC field test went amazingly smoothly.
The Chelmsford Public Schools IT team that conquered the PARCC field test: Anne-Marie Fiore, Executive Director of Technology and Information Services at Chelmsford Public Schools and her team of Mat Hall, Network Manager and Joanne Salomaa, Educational Data Coordinator
The Chelmsford Public Schools IT team that conquered the PARCC field test: Anne-Marie Fiore, Mat Hall, and Joanne Salomaa.
Anne-Marie Fiore, Executive Director of Technology and Information Services at Chelmsford Public Schools and her team of Mat Hall, Network Manager and Joanne Salomaa, Educational Data Coordinator recapped some of their important activities regarding their network and technology infrastructure to insure the testing went as flawlessly as possible. Their hints, tips, and experiences are shared below. As Chelmsford is located in Massachusetts, the school district participated in the Partnership for Assessment of Readiness for College and Careers (PARCC) testing, but almost all of the suggestions apply equally to the Smarter Balanced Assessment Consortium testing.
Here are thoughts and suggestions as compiled by Anne-Marie, Mat, and Joanne, beginning with Anne Marie's personal reflections on the PARCC field test experience.
Communication
Speak with school administrators, school committee members, building administrators, and teachers. Let everyone know what is happening in regards to technology readiness of PARCC in your district. Blog it. Tweet it. Write about it on your school website. It takes a village to give a PARCC test.
The School Network
Chelmsford is fortunate to have an Extreme Network with robust bandwidth, wireless capability, and switches handling 10 gigs between schools. All of these layers create the foundation for a reliable school network capable of handling the PARCC testing as well as our digital and curriculum needs. When you hear people discussing PARCC, much is made of the personal devices (computers, iPads, Chromebooks), but these devices need a solid network infrastructure.
Social Media
Follow Twitter #PARCC – We followed twitter throughout the field tests and beyond. Many districts were tweeting issues and it served as a heads up for others. We learned about issues that other districts were having and avoided those issues.
PARCC Rangers
Prepare your tech team for PARCC testing. Keep your eye on those PARCC Tech Bulletins and Weekly Technology Update Communications. Read every one of them. PARCC is not only an assessment for students, but also for your technology department. Whenever possible, manage the network installations and updates through group policy or other network tools. Even with the best network management, there are times when a school technician is needed to run around, help out, and do what they do best, FIX STUFF. Don't forget to celebrate when it is over! Have an After-PARCC Party for the tech department!
Common Core PARCC Testing Punchlist
Here is a list of activities, factors, experiences, and suggestions that the team of Anne-Marie Fiore, Mat Hall, and Joanne Salomaa gleaned during their intensive period of PARCC field testing.

Tested on iPads, laptops, PCs, and Dell and HP MultiSeats (1 multiseat serves 7 students).
Tested on wired and wireless network.
Centrally managed network changes through GPO using ADMX Chrome Files.
Monitored network traffic to the Amazon cloud. We figured out that the test was in the cloud and started monitoring it just for fun. We wanted to see if the cloud services from Amazon were getting overloaded with students taking the test without proctor caching (see below). Many districts didn't use proctor caching. They were going straight out to the Internet for the testing.
Used Chrome to download Java. Other versions of Java did not work.
Disabled Java updates once we had the recommended version.
Disabled Flash updates during testing period.
Disabled pop up blocker.
Monitored local network traffic.
Created a secondary save location for student response files to provide automatic mirroring in case of disaster.
Used proctor caching with a server at each school. Caching was good, because we could bring down the test to the network on a server at each location. If Internet access were to be interrupted during the test, the test could go on. That's why we simulated a server crash. It was actually very cool. PARCC recommends proctor caching for low bandwidth schools, which we aren't, but we found it very useful because it contained the traffic within the school and we didn't have to worry about the external connection at all….during the test. Plus, there was no Internet lag of any type because all the traffic was internal. The test questions came up immediately. Very fast. Even with the fastest Internet connection, there are always some times during the day when the Internet is slower than others…with proctor caching, no worries.
Enabled Port 80 and 443 on the firewall for testnav.com
Recommend using an MDM for iPads.
Disabled IE accelerators. (Eventually abandoned IE)
Pushed downed customized icon to student desktops for training and testing site URLs defaulting to Chrome browser.
Chrome needed to be installed on server for proctor caching.
Simulated a local proctor caching server crash during practice sessions.
We asked our network integrator, Rutter Networking Technologies to check firmware on all switches and perform any routine maintenance prior to PARCC testing.
Checked with Comcast and FIOS to ensure no service was planned during PARCC testing.
All Extreme Networks equipment performed beautifully.
Check Java version.
Watch Twitter for up-to-date information. Hashtags #PARCCfieldtest, #parcc, and of course #eyeonparcc.
Look for PARCC Tech Support User Groups. There is a good one on Spice Works.
During the field testing periods, test all of your platforms. It will save time later.
Finally, one more tip from those who participated in the field test. Be prepared for (or prevent) lost and misplaced logins and passwords.
http://www.extremenetworks.com/parcc-and-smarter-balanced-common-core-testing-practical-it-infrastructure-tips-and-hints/
---
EdTech Magazine
District IT leaders share the stories behind their efforts to build a network that won't impede or compromise instruction.
http://www.edtechmagazine.com/k12/article/2014/04/improved-security-and-network-capacity-prove-essential-one-one-rollouts
---
Top 100 Technology Experts on Twitter
To help you stay on the cusp of new technology news, we've compiled a list of the top 100 technology experts on Twitter. By following these industry insiders, you'll be privy to the very latest reviews and opinions and gain insider knowledge in real-time. Our top 100 technology experts are the biggest and brightest in the world today – so your news feed will be jam-packed with insight, features and commentary.