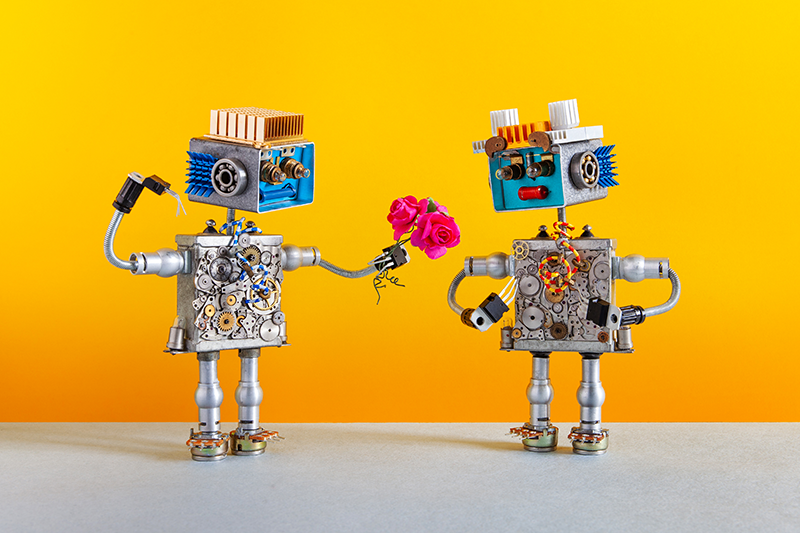 Chelmsford students enter 'gateway to technology'
Chelmsford students enter 'gateway to technology'
Jobs in science, technology, engineering and math (STEM) are estimated to increase 17 percent by 2018- close to double the growth of non-STEM fields, according to the U.S. Department of Commerce.
In four years, the nation is project to have over 1.2 million unfilled STEM jobs. Helping to address this economic reality is Project Lead The Way (PLTW), a leading provider of STEM programs in the country, which has made its way into Chelmsford's Parker and McCarthy middle schools. The program familiarizes students with engineering, robotics and computer modeling.
"The PLTW program has a middle school component called 'Gateway to Technology,' which consists of several separate courses designed especially to appeal to middle school students while employing the technology, math and science standards. PLTW uses technology to introduce students to engineering and other STEM careers," said Chelmsford Public Schools Technology Engineering Department Coordinator Dr. Marilyn Sweeney, who attended the STEM summit three years ago, where she heard about the non-profit PLTW program.
"It is opening up career pathways that students have traditionally not seen in K-12 schools."
Working to develop students' skills needed to succeed in a global market, PLTW delivers programs to over 5,000 elementary, middle, and high schools across the country.
CPS Executive Director of Technology Anne-Marie Fiore had been involved in PLTW in a district she worked in previously. Both she and Sweeney worked collaboratively to alter the CPS's Tech Ed program into Tech Engineering and bring the program up to 21st century educational topics. The pair hired two new teachers, Kevin McFarland for Parker Middle School and Arthur Tunnessen for McCarthy Middle School, who were sent for a full week of training at Worcester Polytechnic Institute (WPI) to learn the Design and Modeling course.

The PLTW program was officially launched in Chelmsford in September 2013, when both seventh- and eighth-grade students began taking the foundation course, Design and Modeling. During the 2012-2013 school year, middle school students were taught Computer Assisted Instruction (CAD), which can be applied to many different careers. The design process alone can be used in engineering, architecture, interior design, graphic arts, manufacturing, along with research and development.
"This rich learning opportunity has provided more depth into the CPS middle school computer lab by introducing engineering into the curriculum. By focusing on the role engineering plays in developing new products, [PLTW] prepares students to explore career paths involving innovation," said Sweeney, adding the district will implement the Automation and Robotics course beginning September 2014 for all CPS eighth graders.
Following their instruction, both newly hired technology-engineering teachers met to pace the course identically for both McCarthy and Parker students. They continue to meet together bi-weekly to share ideas.
McFarland and Tunnessen also receive additional professional development through the technology department in their buildings and at the CHS Staff Development Lab. This summer, they will return to WPI to learn the Automation and Robotics course.
According to Sweeney, students, teachers and parents are extremely enthusiastic about the Design and Modeling course. Chelmsford has some parents in STEM careers, especially engineers, who have stepped forward to visit classrooms and explain their jobs to the students.
"Students love being hands-on the computers and state-of-the-art Autodesk software, where design just comes naturally to them… The PLTW program has a heavy reliance on STEM to design products to solve real-world problems. The students work individually, in pairs and in small groups to address an issue and design solutions," said Sweeney.
"They then create the product using Autodesk Inventor software, which is a state-of-the art 3-D modeling software used in industry."
The activities expose youngsters to the design process, teaching students to use a flow sheet to guide design decisions, planning and progress. Students are presented with a problem and design a device to solve the problem. In one activity, students are introduced to a person in a video who would benefit from prosthetics to walk and swim. They design prosthetics to serve the various functions and empower this individual.
When asked what it took on behalf CPS staff to launch the leading-edge PLTW program, Sweeney said she and Fiore researched the courses, registered the school, hired the teachers, arranged training, implemented the program, as well as regularly observe and analyze the classes being taught.
"It was a team effort with the principals, district Technology Department and the technology teachers. Also, two computer labs needed to be constructed in the classrooms so that all students could be hands on with technology throughout this course," she said.
For more information, visit www.chelmsford.k12.ma.us or www.pltw.org.
Chelmsford students enter 'gateway to technology'.